Your Optimal Health & Wellness Team!
Welcome to Back in Balance Family Chiropractic & Wellness Centre
Call us at 250-304-4401 today.

For more information or to schedule an appointment with our Castlegar Chiropractors, Registered Massage Therapists, Physiotherapist, Doctor of Chinese Medicine-Acupuncturist, Kinesiologist, or Reflexologist call 250-304-4401 today!
Back in Balance Wellness Centre is a multi-disciplinary health clinic serving Castlegar and the surrounding area. Our practitioners are committed to providing health care options to address your unique needs, whether you are experiencing back pain, neck pain, headaches or looking to improve your overall health status. Our dedicated practitioners can help you attain your everyday wellness goals! Visit our testimonials page to find out what our patients are saying about their experience in our clinic.
At your first visit to Back in Balance Family Chiropractic & Wellness Centre, our practitioners will provide you with a full evaluation and outline your treatment options. Your customized treatment plan will be outlined to help you in achieving your optimal health goals.
If you have not been to our clinic before and want to find out more about our services, please email us or call 250-304-4401 to receive the answers to your questions from our experienced team. We also welcome referrals, so we invite you to share our chiropractic and optimal health information with your friends and loved ones.
It is now more important than ever to be healthy or to start your journey to improving your health.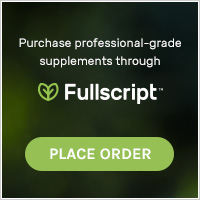 We have added an online dispensary where you can purchase supplements and have delivery right to your door.
https://ca.fullscript.com/welcome/drgrantham
Dr. Brandy Grantham
Castlegar Chiropractor | Back in Balance Family Chiropractic & Wellness Centre | 250-304-4401
2325 6th Ave, Unit B
Castlegar, BC V1N 2W1